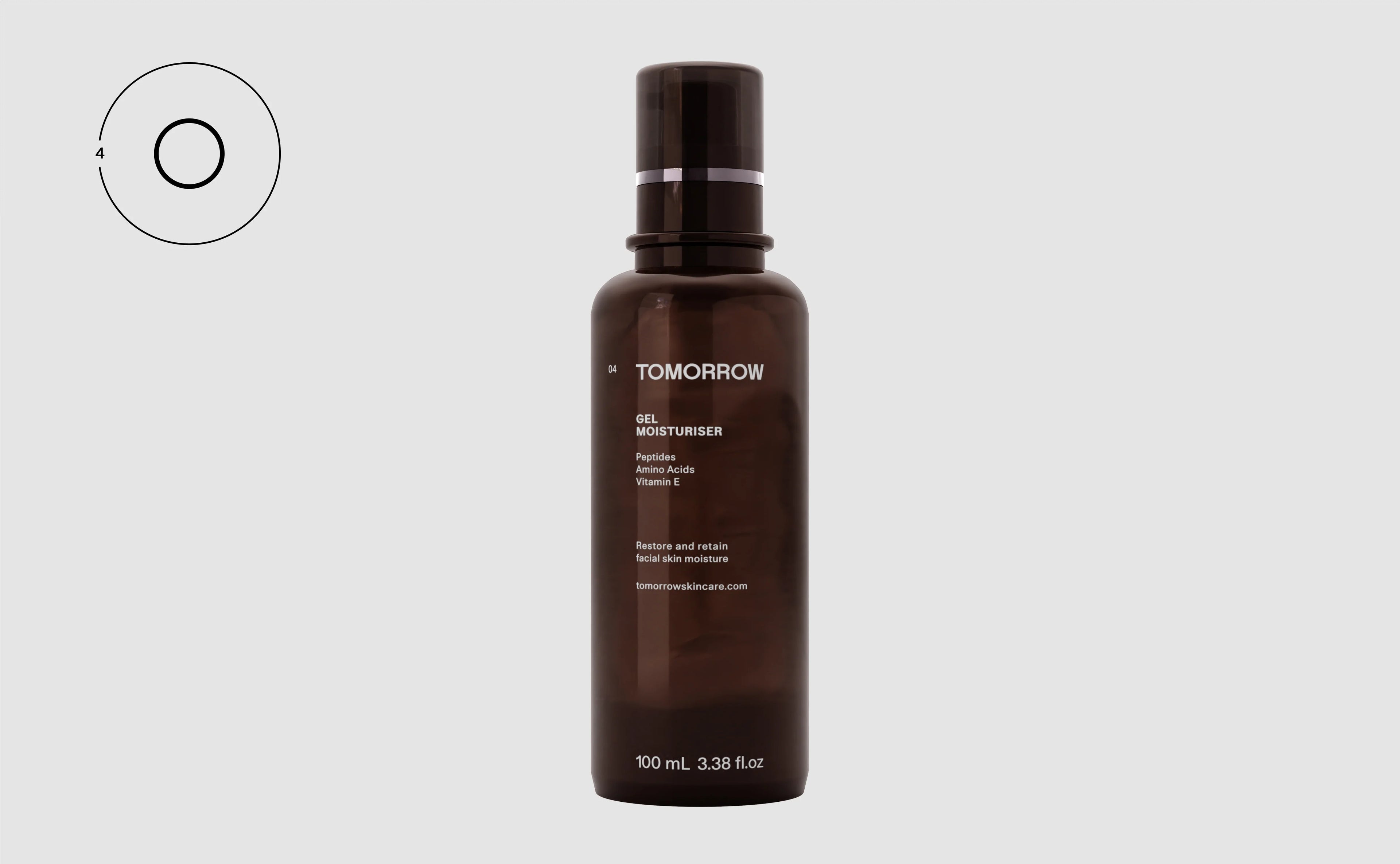 Why You Should Use A Moisturiser
2 minute read
A moisturiser is an incredibly important part of any good skincare routine, helping you to retain moisture in your skin and avoid blemishes, wrinkles and acne. However, for many men moisturisers can be a forgotten skincare tool. At Tomorrow, we understand just how important a moisturiser can be in your daily life. This is why we include it as part of our skincare range specifically formulated for men. In this latest blog, the team at Tomorrow will be breaking down a few of the key reasons why you should use a moisturiser as part of your daily skincare routine.
Moisturising Keeps Your Skin Looking Young
The skin on your face is usually an area that is the most exposed to sun damage, wind and other environmental factors that can cause damage, create wrinkles and leave your skin feeling dry. It is also an area where skin cells are replaced much more frequently. The best way to keep your skin looking young is to keep it moisturised as part of your regular skincare routine. Using a moisturiser will help you to keep your face looking plump and to avoid developing wrinkles.
Hot Showers Can Leave Your Skin Dry
Who doesn't love to relax with a hot shower after a long day? Keeping clean is important, but did you know that having hot showers can actually strip your skin of its moisture? This is another reason why it is so important to use a moisturiser as part of your daily skincare routine. If you enjoy hot showers, make sure you are using a good moisturiser to replace the oils you are losing.
Moisturisers Keep Your Skin Healthy & Balanced
Do you want to avoid blemishes and acne? Who doesn't! Using a moisturiser is a great way to keep your skin healthy and avoid breakouts. Your skin needs to be balanced to be as healthy as possible. If it is too oily or too dry, you can be prone to acne and blemishes. Using a moisturiser in your skincare routine will help to maintain balance for your skin, which means no more breakouts!
The Tomorrow Gel Moisturiser
Our gel moisturiser is specifically formulated for men and designed with high-quality ingredients that hydrate and nourish your skin. It would by drawing water to the surface layer of your skin and creating an invisible protective barrier that prevents moisture from escaping. The lite, smooth and fast-absorbing formulation also contains Vitamin E, which is a powerful antioxidant that enhances your skin's protective barrier and neutralises harmful free radicals, just like the UV rays your skin absorbs from the sun. Plus, our gel moisturiser is 100% vegan and cruelty-free!
Would you like to take better care of your skin with a moisturiser specifically formulated for men's skin? Click here to find out more about our gel moisturiser and our range of men's skincare products.
Stay Updated With Tomorrow Skincare
Don't forget to follow us on Instagram, Twitter, TikTok and Facebook to see the latest updates from Tomorrow.
Essential Men's Skincare Products
Common Causes of Dry Skin & How To Fix It