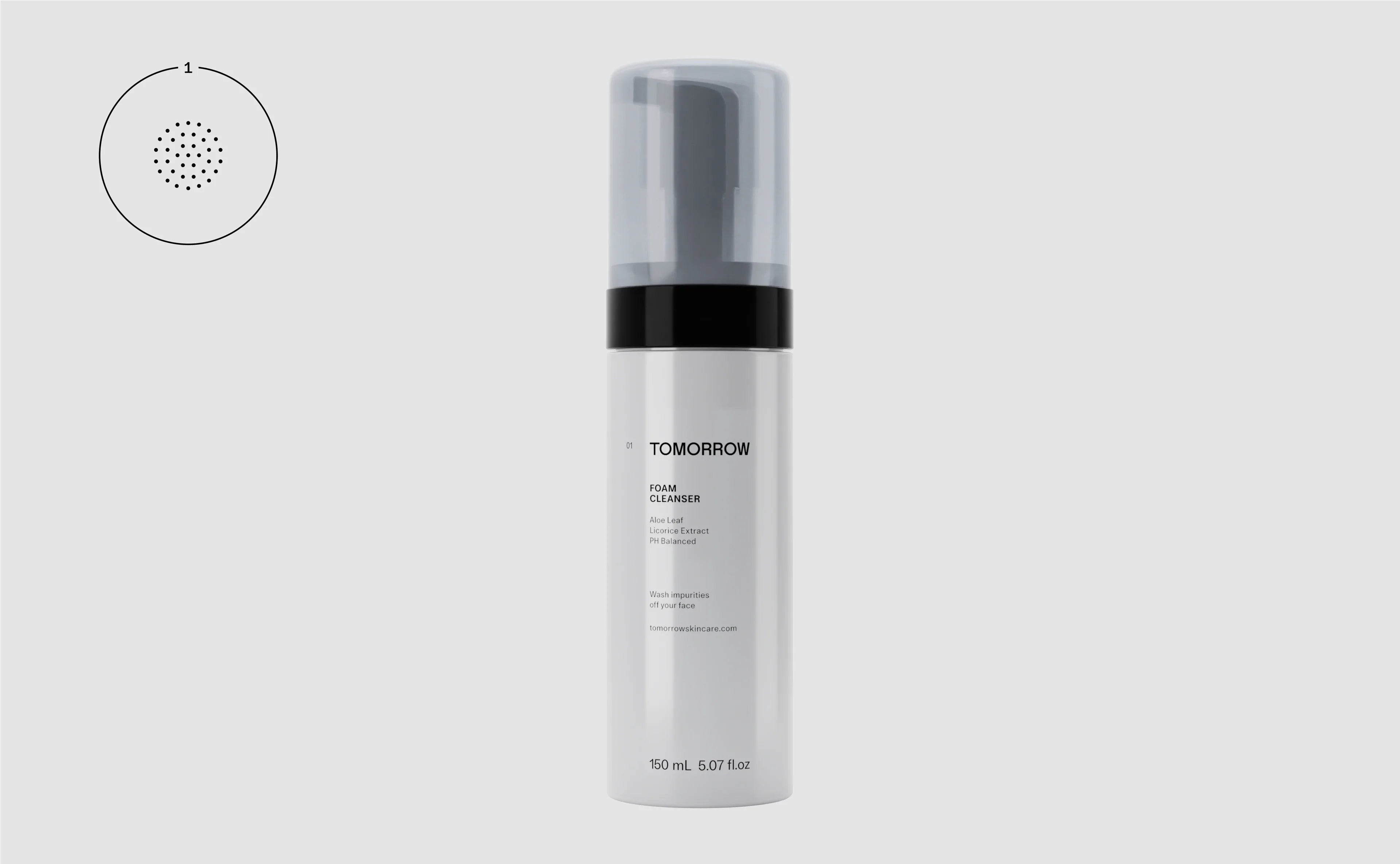 Benefits of Vegan Skincare Products
2 minute read
Vegan skincare is quickly becoming the preferred choice for men all over the world and it isn't hard to see why. Opting for vegan skincare is the best decision you can make for your skincare routine. In this latest blog from Tomorrow, our skincare experts will be breaking down some of the best benefits of vegan men's skincare products.
Vegan Skincare Is Better For Your Skin
Most traditional men's skincare products are formulated with harsh chemicals that can cause damage to your skin over a period of time. Vegan skincare products on the other hand are formulated with fewer and less harsh ingredients that are specifically designed to nourish your skin. By choosing vegan skincare, you will be protecting the health of your skin by not exposing it to harmful and harsh chemicals.
Vegan Skincare Promotes Better Health
Did you know that skincare products don't just remain on the surface of your skin? Our skin absorbs compounds from any skincare product we choose to use as part of our skincare routine. Using chemically-enhanced non-vegan skincare products usually results in these chemicals being absorbed by your skin and entering your body, which can expose your body to dangerous ingredients.
Fortunately, this isn't something you need to worry about with vegan skincare. Formulated with vegan and safe ingredients, our men's skincare product range at Tomorrow is designed to nourish and treat your skin without causing damage or exposing your body to dangerous chemicals.
Vegan Skincare is Better For The Environment
Not only are vegan skincare products better for your skin and your health, but they are also the better choice for the environment. Non-vegan skincare products are often formulated with harsh chemicals that can cause damage to the environment around us. Plus, their manufacturing process is also often much more harmful to the environment. Choosing vegan skincare products is the right decision for the environment.
Vegan Skincare Can Be Great For Sensitive Skin
Men with sensitive skin know all too well how skincare products with too many chemicals and ingredients can harm rather than help. This is where vegan skincare products come in. Vegan skincare is generally much more gentle for those with sensitive skin, providing them with the skincare benefits they need without causing unnecessary irritation or harm. You can browse all of the ingredients in our vegan skincare product range on our website.
Shop Online For Vegan Skincare With Tomorrow
Are you ready to upgrade your skincare routine with vegan skincare products and experience the benefits? Our range of men's skincare products is 100% vegan and Australian made. Shop online for vegan men's skincare products with Tomorrow.
Do you have questions about our 100% vegan men's skincare range or want to get in touch with the team at Tomorrow? Find out how you can get in contact with us on our website here.
Stay Updated With Tomorrow Skincare
Don't forget to follow us on Instagram, Twitter, TikTok and Facebook to see the latest updates from Tomorrow.
4 Signs You Need A Better Skincare Routine
Why Skincare Is Important for Men